A New Facial Toning + Lifting Treatment
A New Facial Toning + Lifting Treatment
Non-Invasive Facelift in Albuquerque, NM
BTL is introducing an incredible radio frequency technology treatment capable of instantly lifting and toning the face without surgery, needles, pain, or downtime. The EMface treatment is a groundbreaking non-surgical alternative to a facelift yielding impressive results for every patient. In addition, treatments are convenient, at only 20 minutes per session, require no downtime, and have no complicated recovery or after-care involved, unlike Rhytidectomy, the technical term for facelift surgery.
Optimum is proud to be a premier provider of the new FDA-cleared EMface in Albuquerque, New Mexico. We offer this perfect non-invasive, non-surgical facelift option to our clients who wish to reduce wrinkles, creases, and other noticeable signs of aging by skin tightening, toning, and lifting the skin of the face. Call us now at 505-226-0170 to schedule your consultation and discover how EMface can enhance your natural beauty and help you turn back the clock to achieve a more youthful appearance without surgery.
Schedule a Free Consultation
By submitting this form you agree to be contacted via phone/text/email.
Benefits of this non-surgical facelift
EMface before and afters show how BTL's new RF energy technology reduces wrinkles, improves facial tone, lifts sagging facial skin, improves facial symmetry, and even improves facial volume. As with all aesthetic treatments, results will vary.* However, the before and after results show real patients achieving true EMface results.
or patients reported volume improvement
UNDERSTANDING EMFACE'S NON-INVASIVE TECHNOLOGY
EMface is entirely non-invasive, non-surgical, and free from all needles. BTL uses powerful RF Radio Frequency energy combined with HIFES to provide thermal energy and muscle stimulation. This device reduces wrinkles, tones the muscles of the face, and lifts the face in a comfortable 20-minute treatment. EMface is perfect for any man or woman who wants to turn back the clock and restore a more youthful appearance. EMface technology makes this possible without any surgical drawbacks. In addition, the thermal energy supplied from the radio frequency heats the face and boosts collagen production. As a result, EMface patients see progressive improvements even weeks after their treatments are complete.
EMface Treatment Applications
The innovative EMface device treats the following:
EMface Treatment Applications
The innovative EMface device treats the following:
Non-invasive EMface results*
Research shows that 92.8% of EMface patients see impressive improvements after their non-surgical face restoration treatment. While noticeable improvements are seen after one EMface session, patients should commit to 4 sessions. The best non-invasive RF face lift results are visible within 6-12 weeks.
Further clinical trials prove patients see:
As with any cosmetic treatment, results will vary. *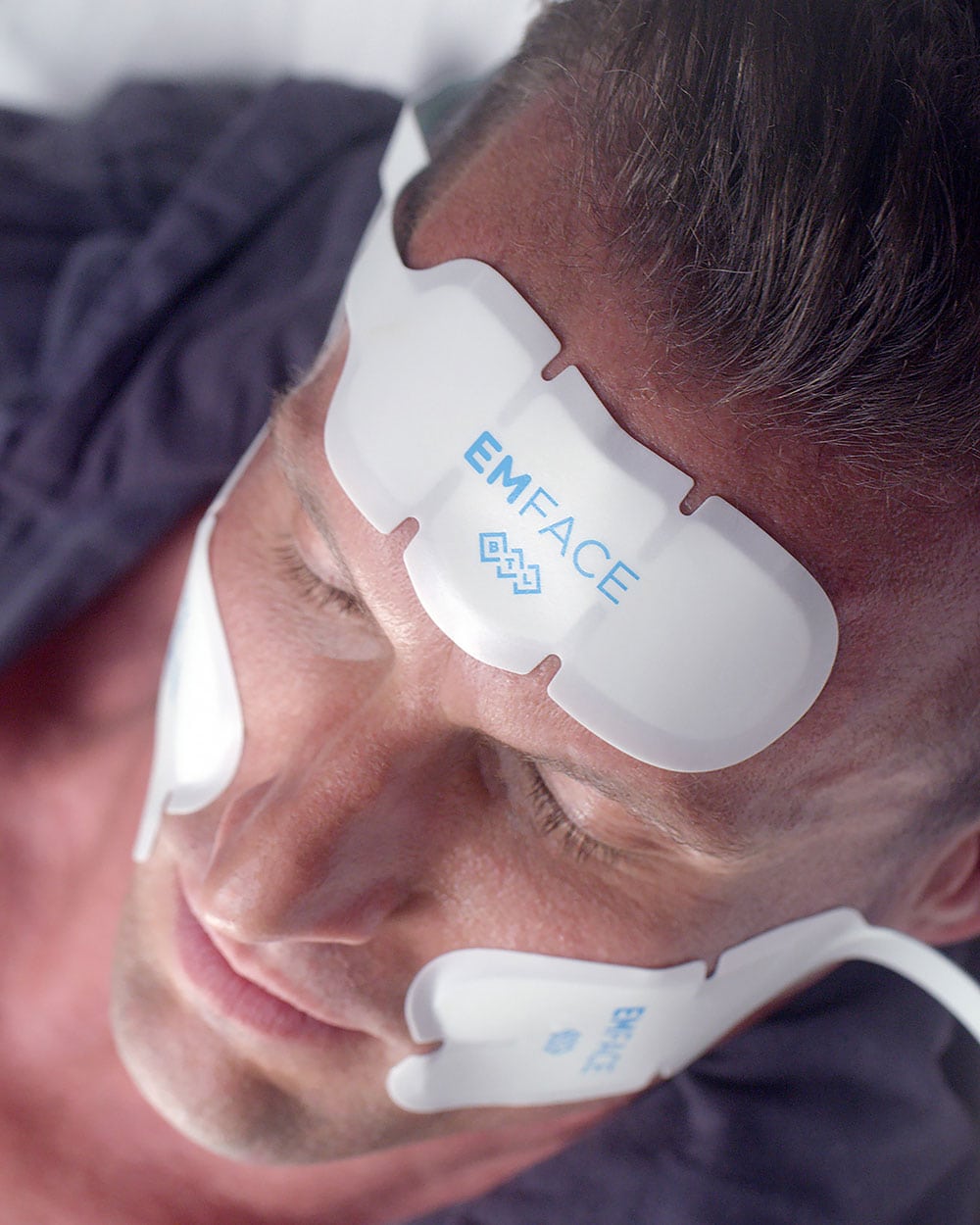 EMface vs
Traditional Facelift
Before the introduction of EMface, anyone wishing to improve their face in terms of lift and tone had to use invasive plastic surgery methods. In fact, according to the American Society of Plastic Surgeons, a traditional facelift is the 5th most popular surgical procedure performed. Now with EMface's groundbreaking RF energy technology, people can reduce wrinkles, tone the face, restore facial volume and symmetry, and boost collagen and elastin without surgery, incisions, needles, downtime, or a complicated recovery.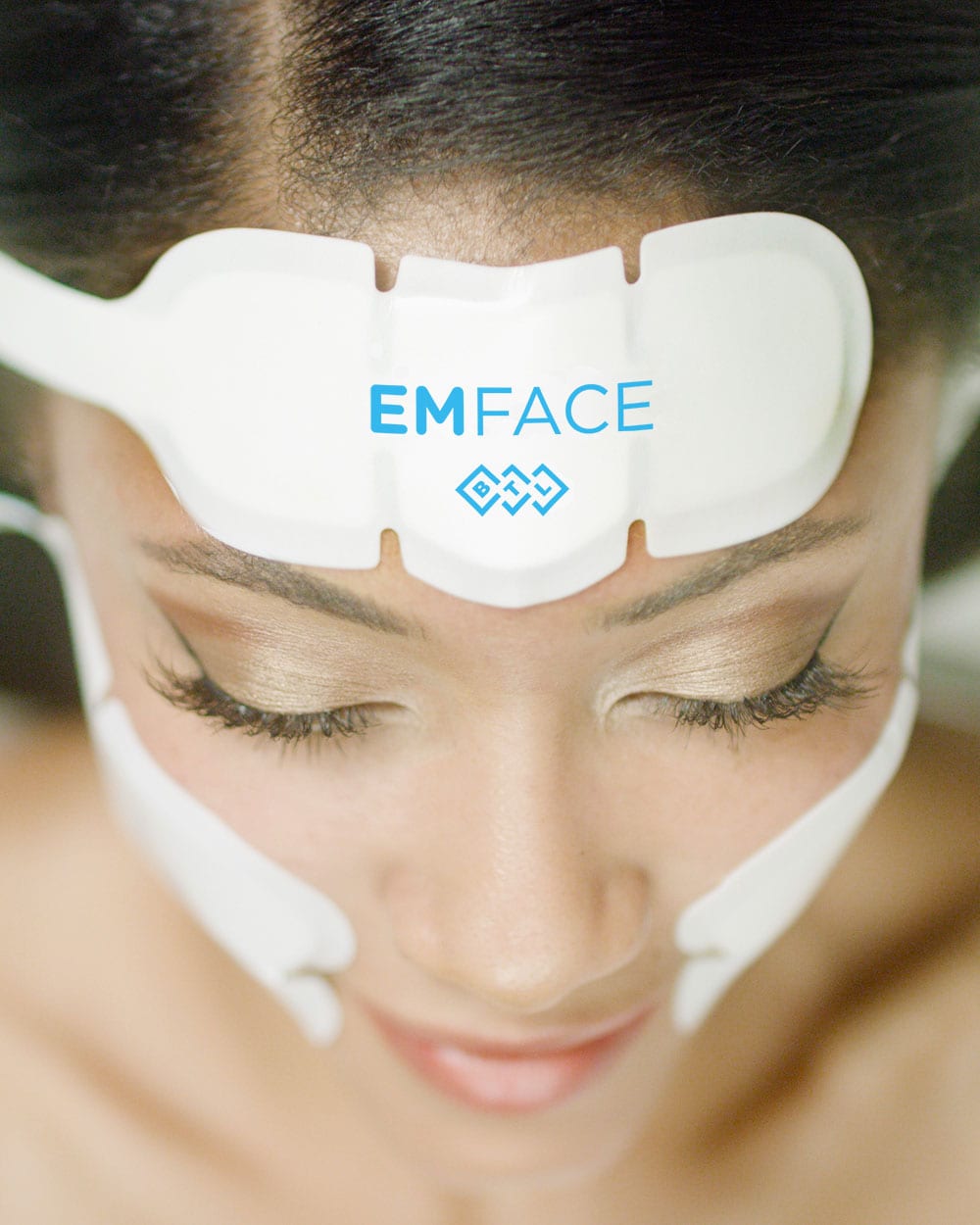 Why Choose Optimum for EMface
Optimum is an exclusive provider of BTL's EMface in Albuquerque, New Mexico. We are also proud to offer BTL's popular body sculpting treatment, Emsculpt NEO. With the addition of EMface, we are excited to help our clients achieve not only the body of their dreams but now they can also enhance their natural beauty with this incredible non-surgical facelift device.
If you live in Albuquerque, New Mexico, and want to be one of the first people to receive an instant face lift from EMface, contact Optimum now for a consultation.
EMFACE NEAR ME IN ALBUQUERQUE, NM
Experience a face lift without surgery, needles, or downtime. Optimum now exclusively offers EMface, BTL's new non-invasive face lift device. If you struggle with noticeable skin wrinkling, loose, sagging facial skin, or loss of facial volume, EMface can help. Call us at 505-226-0170 or reach out to us online to schedule your consultation now and learn how EMface can turn back time and restore your youth.
Does EMface provide an eye lift?
Yes, EMface technology provides a lateral eye lift—lifting the eyelids without surgery.
Does EMFace treat the jawline?
EMface treatments treat the jawline. The sessions apply muscle contracting technology for strengthening and toning the facial muscle. As a result, this provides a more profound jawline and facial structure.
When will I see EMface results?
EMface results are noticeable directly following your first treatment. However, multiple sessions are needed to achieve optimal results. EMface treatment protocol typically consists of sessions spread across a 6–12 week timeline.
Can I get EMface if I already have Dermal Fillers?
Yes. EMface is a complementary treatment to dermal fillers.
How much does EMface cost?
The cost of EMface varies per person. As with every cosmetic treatment, different factors affect EMface prices.
Compared to Rhytidectomy, a traditional surgical facelift, EMface is very affordable. If you want to learn more about pricing and receive your personal treatment cost, contact Optimum today for a consultation.
Are radio frequencies harmful?
FDA has cleared the use of Radio Frequency technology in aesthetic treatments as safe and effective.
Schedule a Free Consultation
By submitting this form you agree to be contacted via phone/text/email.
SOURCES:
*BTL data on file.
DISCLAIMER
**Results may vary. We are reputable for complete customer satisfaction for completed treatments. Before and after images reflect real results from real patients, although individual results may vary. No treatment is promised to provide permanent results. A guarantee is neither provided nor implied. Statements estimating treatment duration and the number of treatments required are based on the typical experience of our patients, however, individual experiences may vary.